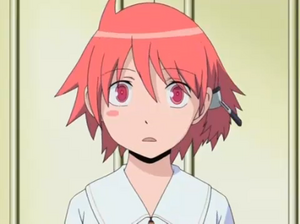 Tenko is Samatarou's guardian angel.
Appearance
Edit
She has pink hair, pink eyes and wears a strange looking hairband. She also has one blush-like circle on her face.
Personality
Edit
She is always trying to make sure Samatarou is alright, and scolds him when he does something he shouldn't have. Whenever she feels strong emotion, steam comes out of the top of her head. She has feelings towards Samatarou.